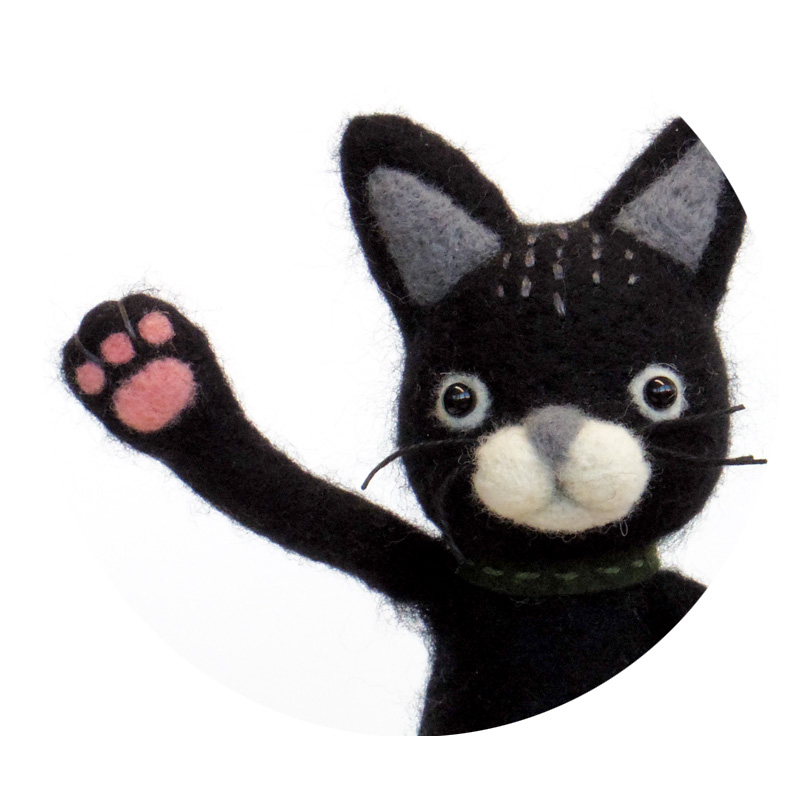 Hello!
I found needle felting sometime in 2008. I had no idea what I could really make with fluffy fuzzy wool fibers, but I got excited how fuzzy the fiber is! I always love something fuzzy.
Since then, Fuzz On Me is making fun needle felted animals, ornaments, brooches and more. All the creations are original, handmade one by one and born from an imaginary fuzzy world.
When I work with wool, it is easy for fuzzy fibers to stick to me. That's how I came up with the name "Fuzz On Me". Sometimes it's a funny surprise when I find fuzz stuck on me. It makes me smile.
Through knowing my fuzz creatures I hope you will experience a little smile and laugh if you ever find something fuzzy stuck on you!
-Naomi, the fuzz fun creator