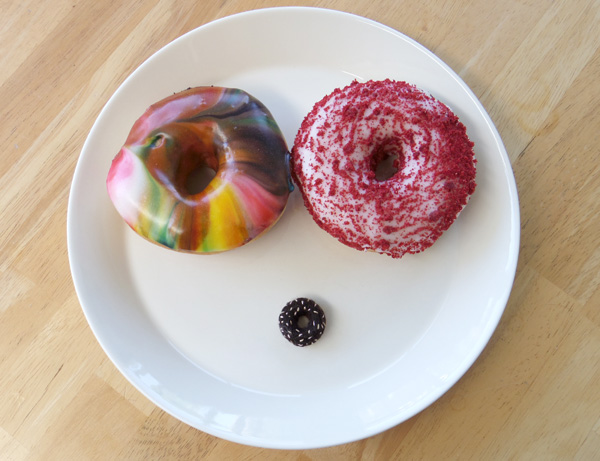 A donuts alien suddenly appeared on my lunch table. His right eye is a Galaxy donut (marshmallow graze!) and left eye is a Red velvet donut and his mouth is a tiny fuzz chocolate wool donut.
Slodoco Donuts is located in San Luis Obispo and Atascadero.
We went to the SLO shop.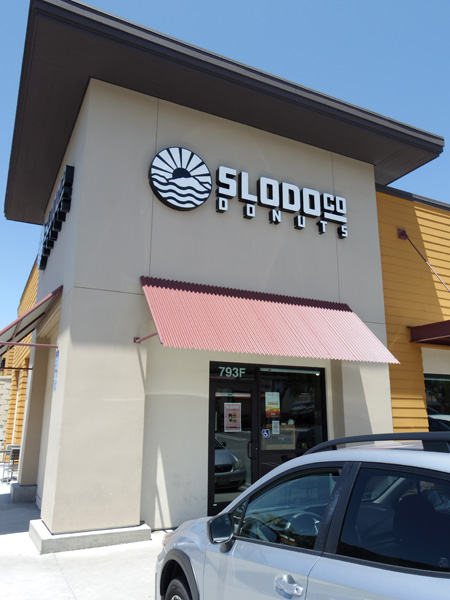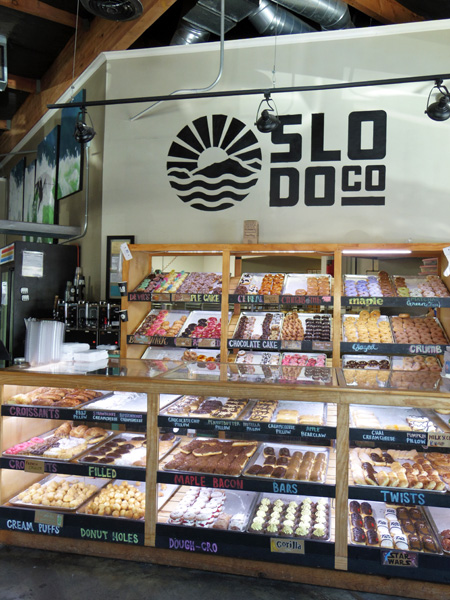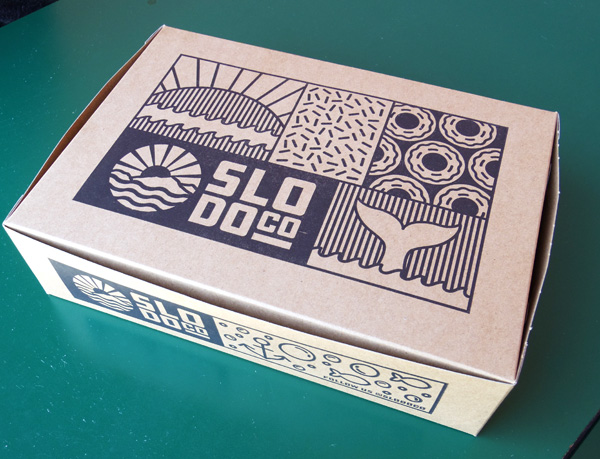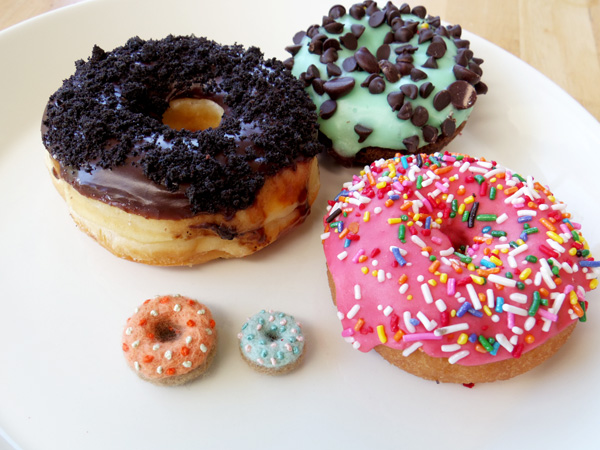 Slodoco donuts is such a fun place. Too many donuts to choose from! We definitely gotta go back to get more cute donuts!
Well…..to tell you the truth, fuzz on me only allows me to buy donuts once every couple months or so….so, meanwhile (waiting for recovering from the donuts high), fuzz on me will play with wool dough and make miniature fuzzy donuts and dream about the next donuts shop visit.
fuzz on me miniature fuzz donuts are available here!
Miniature donuts, needle felted doughnuts, doll house sweets, mini felt foods 1″ (2.5cm)
Miniature food, felt donuts, needle felted doughnut half dozen set, doll house, mini felt foods 5/8″ (1.5cm)