Fuzz On Me likes good craft beer🍺 Also the shape of the hop cones are so cute! I love the fresh green color. Fuzz On Me felt hop nunchuck (ornament) is dedicated to the hoppy refreshing beer time.
It's fun to make fuzz hops while I'm dreaming about where could be a good craft beer place to go next!
One of the good craft beer places to go is South Gate Brewing Co. in Oakhurst, California. They have a good selection of beer and food. Especially, in Oakhurst (such a small town), there are not many choices for good beer. Fortunately, South Gate makes pretty tasty beer. Last time we're at South Gate Brewery, we had South Gate IPA and Black Currant Sour. The black currant sour was the first sour beer for them. It was a pretty good sour for their first time trying! Very refreshing and I really liked the way that they left black currant puree in the beer (not filtered to make it clear).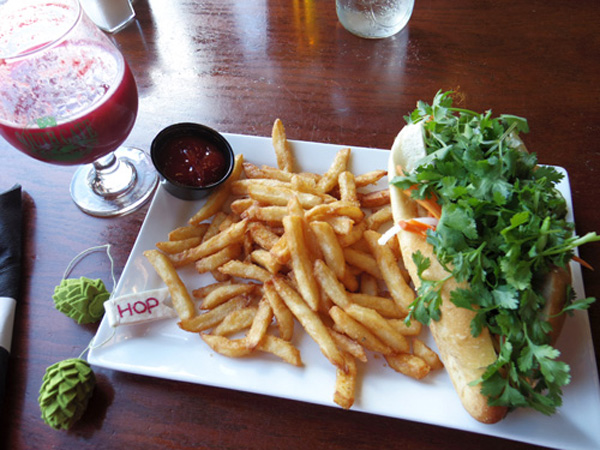 Bahn Mi with confit pork belly, pickled daikon radish and mountain of cilantro was fresh and delicious! Yum, yum.
For beer, if we'd like to get something easy and quick in Oakhurst, we go to Raley's too. They have local beer in bottles. Selection is not always great, but local beer is always fun to check out when you are away from home.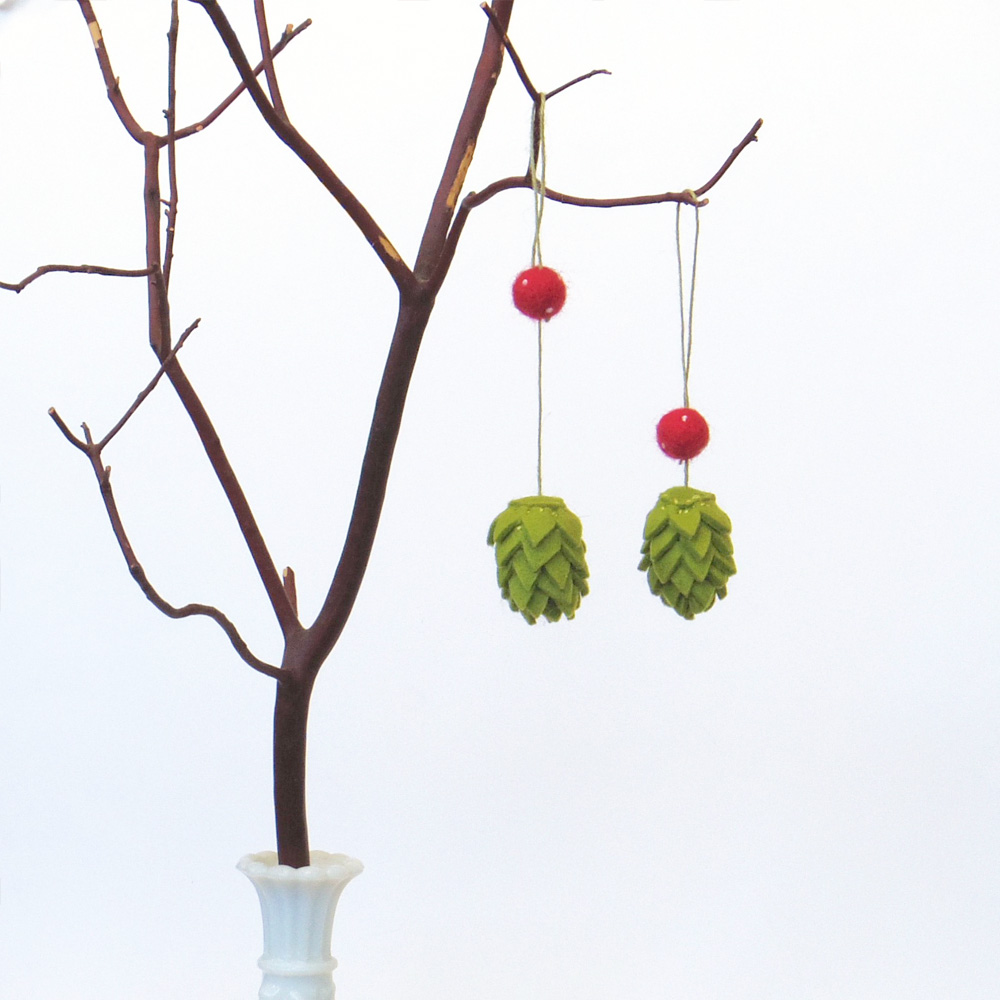 Fuzz On Me hops can be a small fun gift for craft beer lovers!